I decided to head to Europe for a quick break this summer, and of course, I took my camera…yep.. I am totally guilty of taking my camera everywhere I go, it's both a curse and a blessing. My initial reason behind going to Europe was not for a photo project but to join my family for a gathering in France; my Auntie and Uncle's 50th Wedding Anniversary.
As travelling runs in my blood I couldn't help but to stop some where in Europe to explore, and so 7 days before and 5 days after the family gathering in France I made a plan . The route was - Dubai - Slovenia - France - Italy and then back to Dubai. My aim was to connect with the climbing, acro, slack lining and highlining communities in each place with an intention to couch surf & hang with the locals. I only had a few days in France so I spent that time just with the family but the rest I pushed myself to connect with as many people as possible.
I started off in Slovenia and got a taste of the Acro, Slack and Highlighing community, there is a huge cross over there and met some really amazing people. Slovenians are the most humble and welcoming people I've met and I found myself couch surfing every 2 days, they are also stoked to have some one new learn more about what they do so I felt right at home! I met my old friend Mitja and connected with Eva & Jan from Drink the Wild air- two extremely passionate and motivated individuals, it such a pleasure to hang around them for a few days before they had to teach a workshop in the mountains. They also brought a few other friendly faces- Javor, Jan's sister and Grega & Jana. Jan put on a great show with his 40m water line hovering above 7degrees celcius of cold ice river water, a little off putting! We ended up busking ( acro and slack) at Bohnij Lake earning about 30EUR thanks to Javor collecting the change; enough for some food and a few beers in the evening.
Mitja even gave the line a few attempts- here he is bailing !
During my time Petzl RocTrip last year I briefly met 3 super stoked & talented slovenian guys, I ended up reconnecting with one of them when I got to Ljubljana. Gašper is an 8c climber who is currently studying to be a doctor also has a climbing blog which I've been following this year. (He is currently getting serious about off width climbing and is heading to Yosemite soon, super inspiring guy); it was great to stay with him and his brother as they offered me the couch for a couple of nights. His family also grow all their own vegetables, including mutant tomatoes and zucchinis. (There was a running joke that they forgot to pick them and so grew to a ridiculous sizes!)
When I stayed with them they took me out to a crag called Kotečnik - super classic Slovenian climbing ( there is camping at the bottom of the crag attached to a lovely farm if you are keen check it out & worth it). My friend Mitja joined and we found a section with a high concentration of 6a+'s and went to work onsighting; most notably a chimney with a shit ton of spider webs, and a classic 5c which was more like a 6b+… I was forewarned that the grades were a lot harder and it was true, I wasn't however warned at how spidery they would be :). As I'm just beginning my adventure into climbing its always great to hang around climbers better than me, I learn so much, I was pretty stoked Gasper and his brother invited us along with them.
Mitja and I also climbed in another crag the following day- at 800m's and about 40 mins from Ljubljana called Čreta, it was a lot cooler and worth the visit. We tried a 6c (which we thought was a 6a), we also got the ending wrong and topped out on a 6b+ route. Despite the mistake it was a great climb and when I took another look at it from the ground I was happy I didn't try to go up the actual 7a overhang to finish it. We were both stoked about the confusion and that we climbed harder than we thought!
Whilst my time was limited in Slovenia I wanted to connect with the some highliners and got in touch with Tillen and Nace. The following day I helped rig a 30m line with about 50m of exposure above the famous Bohinjska Bela near Lake Bled. It was a character building experience trying to stand up on my 2nd high line since a year before and was so happy I managed to do it, of course it was followed by an epic leash fall ! I'm still trying to get my head around walking up at that height as its a different ball game. These guys have mad skills and definatley learnt a thing or two.. I really can't wait to connect with them in the coming highline festivals this year.
On my last few days I went to hang out in Lake Bled a stunning backdrop with pro climber Phillipe Ribiere and explored Iski Vingtar with Tillen which is incredible & endless.. Mellow mountain streams with stunning water temps walking up a limestone gorge for miles...such a great energy in these places and they are not more than 30mins - an hour away from Ljubljana.
After Slovenia I made a quick dash to France for my family gathering just south of Tolouse, near Carcassonne in a town called Bram. They are such a lovely bunch and most came all the way from the UK to hangout with my Auntie and Uncle in the little village they live in for their 50 years of marriage (crikey!). I've uploaded most of the images of the party here if you are my family you can find them here! There is also a beautiful lake nearby and got the chance to paddle board and try some wake boarding …without a boat…( a very strange concept to me) and turned out to be great fun. With good food and drink I always feel heavier leaving France! I am also extremely happy I got to see my family again after not connecting for quite some time and take part in the traditional French tea dancing!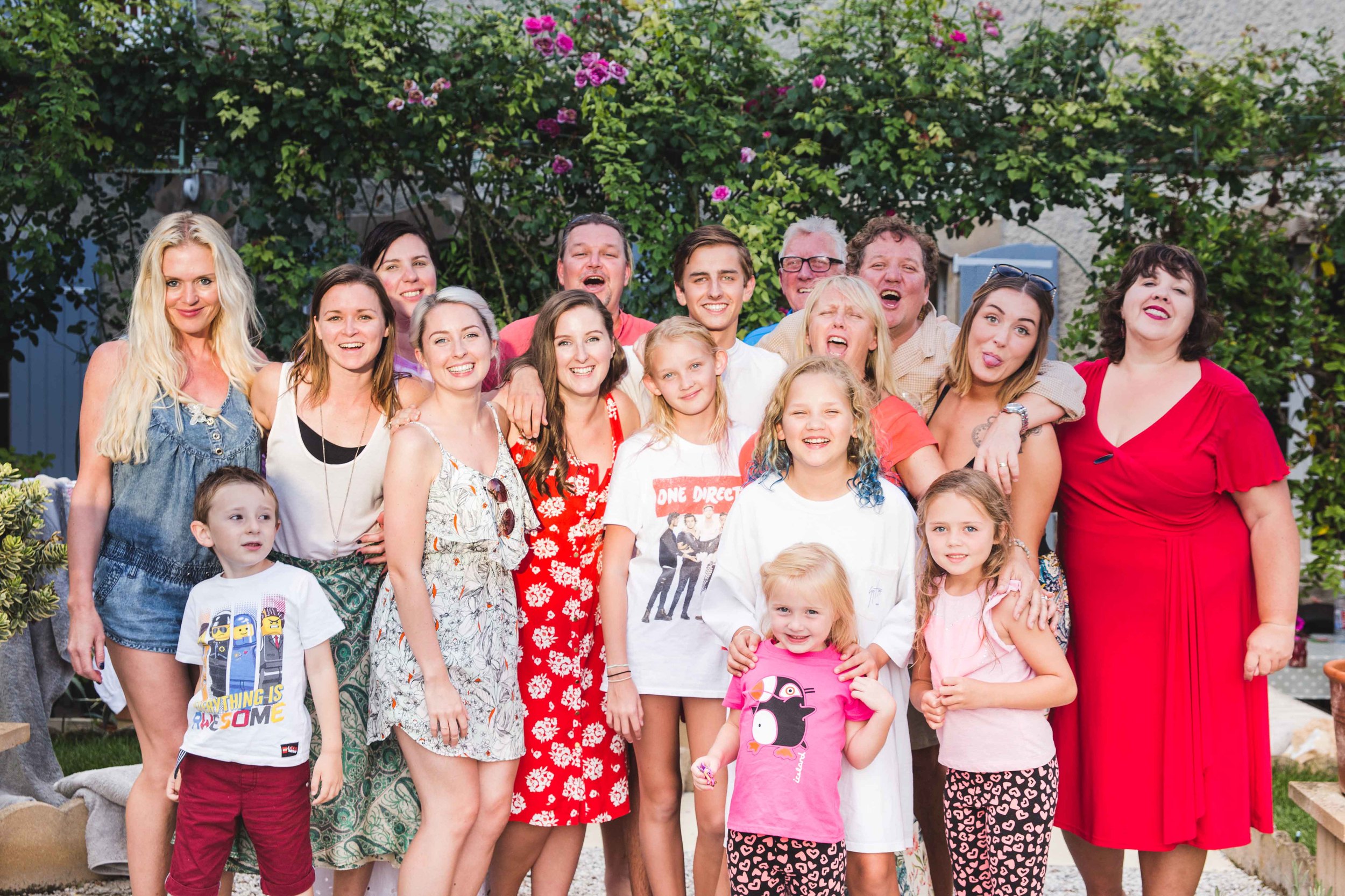 Next Stop: Yoga, Climbing & Slacklining in Italy for Part 2 of my trip.

If I took your photo during my trip and it isn't here check out the drop box link below for all pictures in Slovenia and France. All I ask is to credit me on Facebook ( Tara Atkinson photography) or instagram ( tap_photography)